Contact Us – We-Save.com
We-Save.com – you can contact us at: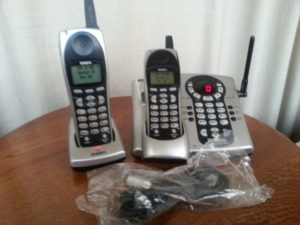 Landline phone number: +64-3-9608970
Email: Support@We-Save.com
Address: PO Box 21-413, Edgeware, Christchurch, 8143, New Zealand

Or leave a Comment and We Will Get Back to You:
Are your efforts to contact us working?
If for any reason you cannot contact us, please bear with us as things do happen in life!.
Canterbury Earthquakes
On 4th September 2010 we were rocked by a 7.1 earthquake. It struck early in the morning and thankfully noone was killed although there was damage in sectors of the city.
Then at lunchtime on the 22nd February 2011 a 6.3 earthquake struck the city. It was a violent vertical earthquake causing extensive damage. The soft land in the city became like a trampoline bouncing up and down with incredible force.
On 13th June 2011 there were two more violent earthquakes over 6 magnitude, once again with massive vertical force. There have been 17510 earthquakes strike the city since the first of those. 597 over magnitude 4!
I remember thinking…
Had anyone suggested closing down and vacating our central business district (CBD) for a day, there would have been thousands of reasons why it couldn't be done yet it was about two years that our CBD was completely closed down!
We had days without water – some people had months without water;
Portable toilets dotted the streets for years;
Roads were disrupted;
Traffic was slow and a headache;
Peoples homes were destroyed;
185 people died;
Many others were injured to varying degrees;
People still suffer from the trauma of those earthquakes;
Many, many services were impacted;
Lives were changed forever and future of some people is still left hanging…
It is now six years later and thousands of houses have still not been repaired. We are having to take our insurance company to court to get our home repaired or rebuilt.
Things Do Happen!
You're welcome to contact me (Robina Dobbie) direct. Email is the best form of contact. If it is urgent – ring although please consider the hours may vary depending on where we are. If I am busy or asleep, you can leave a message.
I look forward to getting to know you and to us all making our lives better and better!