Ask a Question here:
When you Ask a Question we will get back to you within 24 hours, where possible.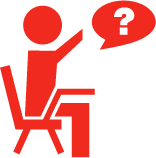 We aim to reply to all messages within 24 hours. Sometimes when travelling there can be challenges so if you need a question answered and you have not received a reply within 24 hours, please contact us by email.
Another option is to contact Robina direct. Please refer to RobinaDobbie.com for her contact information.
Our goal is to be available when you need us and we are taking steps toward achieving that standard of service.
We are offering you the opportunity to ask a question here about anything. Maybe you would prefer to offer us some ideas for improvement of the We-Save.com website. That is fine too!
We Welcome you Sharing Too!
You may have:
Your own ideas for saving time and money
Great ideas on how people can save on education costs
Your personal stories with creation secrets that you would like to share
If you believe you can help make this a better website then we welcome your contributions.
Think of We-Save.com as a community where people who like to save and create a better future for themselves can come. A place where people are supported, not criticised. A place where we can make life better and better for all our community.
Sign up for our newsletter. They will be distributed on a monthly basis when they start soon. In the future frequency will be determined by demand from the community.
We do ask that people treat all other members of our community with respect. We look forward to getting to know you soon.
Please Ask a Question so we can get an active community going…
Back to the Top